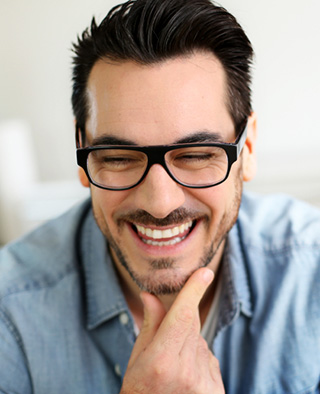 Sometimes our teeth have a tough time keeping up with the demands of daily life. If you have lost one or more teeth due to decay, disease, or physical trauma, you may be interested in restoring your smile with dental implants.
Dental implants are tiny rods that serve as synthetic tooth roots. We create these implants with medical-grade titanium that is suited to fuse with the jawbone. After the jawbone and dental implant have become integrated, you can restore the implant with an attractive replacement tooth.
Replace One, Replace Them All
Dental implants are great for single tooth replacement, but they can also be the perfect anchors for dentures or dental bridges. No matter how many teeth you need replaced, you can turn to dental implants for a realistic solution. Just a few of the benefits of dental implants include:
May last for a lifetime with proper care
Reliable and sturdy
Match your natural teeth perfectly
Allow you to eat all of your favorite foods
Restore your ability to speak properly
Protect the jawbone from deterioration
Why Choose Implants over Traditional Dentures or Bridges?
For some patients, traditional dentures or bridges are the best solution for tooth loss. But most patients enjoy the stability of dental implants over dentures or bridges.
Because dentures are not attached to the jawbone, they can slip, slide, or even fall out. Dental implants become a working part of your natural smile, and they will always remain firm and functional, just like natural teeth.
Why Choose Us?
Most dentists send their patients to oral surgeons for the implant placement process, and then bring them back for the restoration. We're different. We can not only restore your dental implants, but we can also surgically implant them right here in our office with our advanced tools and technology.
Why go anywhere else?! If you have good oral health and high jawbone volume, you may be a candidate for dental implants. Give us a call today to schedule your appointment with Dr. Ross.