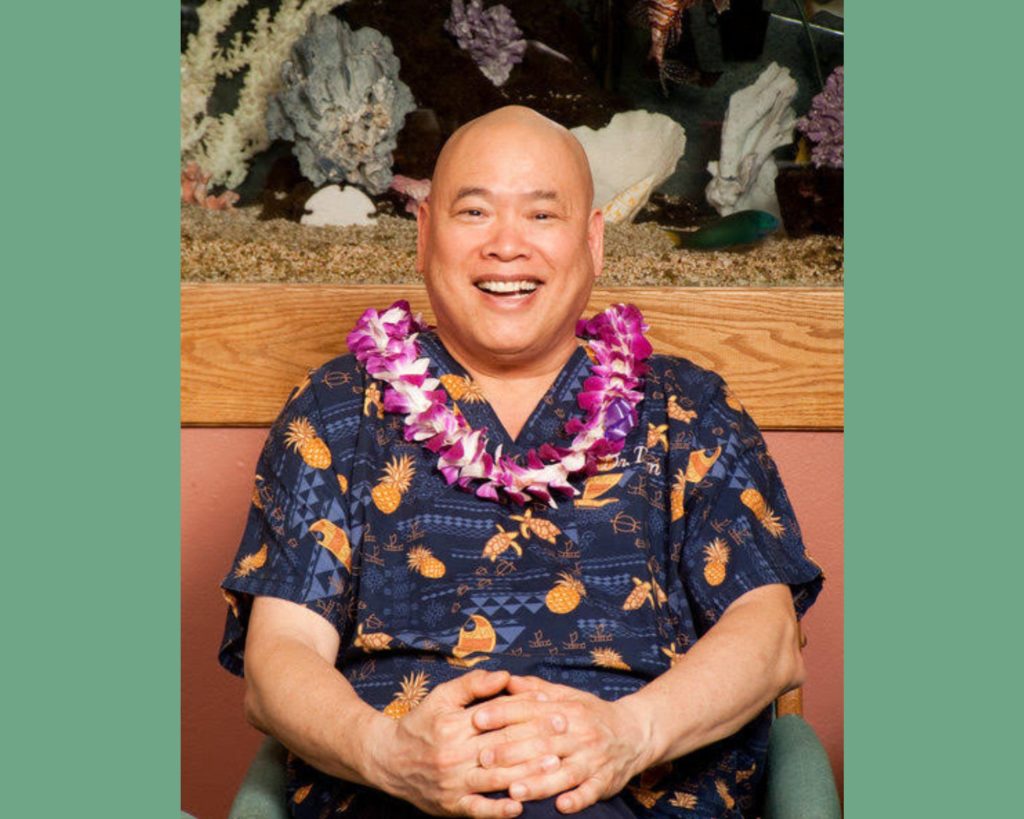 Top Rated Las Vegas Dentist and Dental Team
Dr Tom worked at Fine Dentistry alongside Dr Ross for the last year.  He unexpectedly passed away in May.
Dr. Franson Tom was born September 6, 1948  in Honolulu, Hawaii. He passed away on May 2nd, 2022 in Las Vegas, Nevada.  Dr Tom remained a devoted Hawaian his whole life. He believed in the traditions and his favorite greeting was always "ALOHA!".  Dr. Tom always say PDCHMYKUTKHMYC: "people don't care how much you know until they know how much you care".
Dr. Tom  graduated from Tufts University School of Dental Medicine in 1977.  He taught at Harvard University for 5 years where he was voted by students as outstanding professor 5 years in a row.  He also taught at Boston University for 3 years.  He has over 800 former students on his facebook.  Students call him a great mentor, great human being, and great inspiration.  
Dr. Tom relocated to Las Vegas in 2006,  where he and his wife Jean Tom opened their dental office and continued practicing dentistry and taking care patient's oral health.   He practiced dentistry for over 45 years.  His wife Jean, kept the practice going with her management skills, while Dr. Tom kept his patients healthy and happy.  During this time he and Jean developed a wonderful doctor/patient relationship.  His patients recognized that his dentistry was based on his high regard for doing what was right for them . Dr. Tom believed the hippocratic oath, his dental ethics were above reproach and his patients recognized that.  He is very much missed by the people he treated and cared about.
Dr. Franson Tom was beloved by all of his students, patients, friends, and family.  He will always be remembered for his big smile, Aloha spirit, positive attitude, good humor, kindness and generosity.