I joined the United States Army just before entering dental school in 2008. I am currently serving as a Dental officer for the United States Army Reserve. I have been serving in the Reserves since 2016. From 2012 to 2016 I was active duty Army stationed at Ft Bragg North Carolina. I come from a long line of military service. My father was an officer in field artillery for 20 years. My father-in-law was a dentist in the Army for 2 years. My brother was deployed to Iraq as a field artillery soldier during Operation Iraqi Freedom. Both of my grandparents served in the Navy. My wife's grandfather was a pilot in the Air Force.
KEEPING OUR SOLDIERS HEALTHY AND READY
The military has a large contingent of dentist that help keep America's fighting force ready to protect her interest and her people. The role of a dentist in the military is to keep the soldiers battle ready. Most units that are deployed will take with them one or more dentists. The military relies on units and teams. The dentist's responsibility is to make sure that these teams are maintained and the soldiers are not removed from the fight due to oral complications. The military has sophisticated field dental units that help make this possible.
HOW AMERICA TAKES CARE OF OUR SOLDIERS DENTAL NEEDS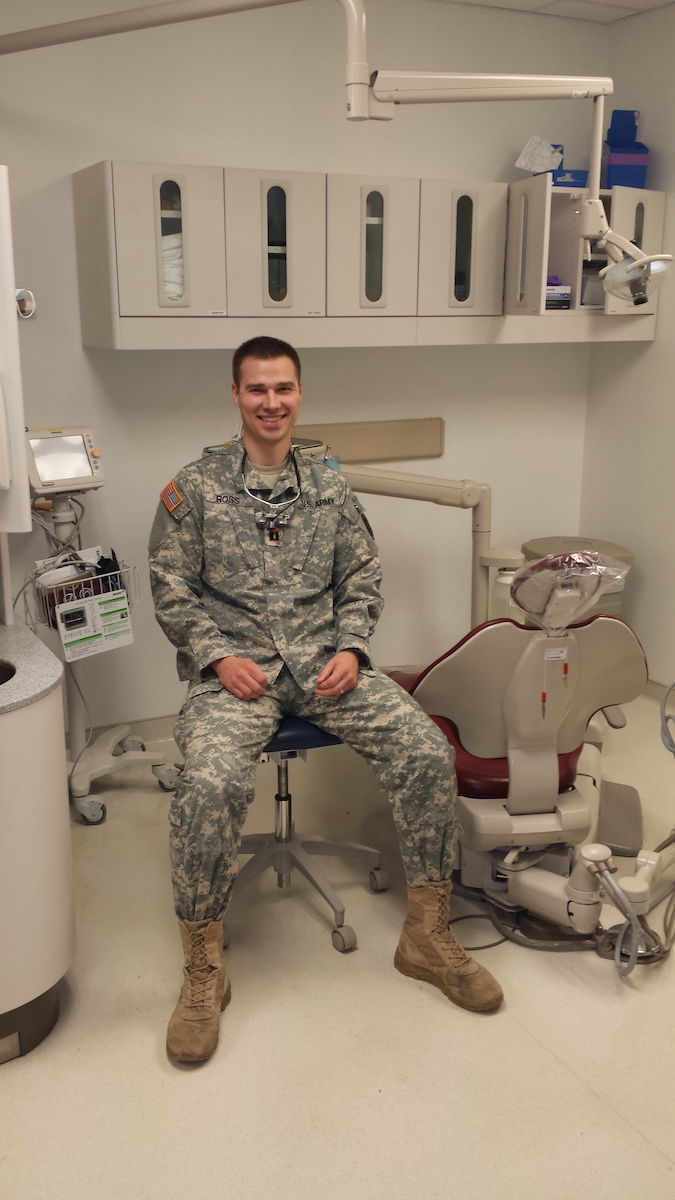 The military installations in America and around the world have dental clinics on site. Military instillations are like little cities. Dentist on the military sites function as your regular dentist that you see every year, they just do it in military uniform.
The military not only has Dentist in their ranks but they also have education programs to train them. The military offers education and certification in all dental specialties including;
Advanced general dentistry,
Endodontics,
Periodontics,
Oral surgery,
Prosthodontics, and,
Even though the dentist's role is the oral health of the soldier, they are also trained to military standard in all aspects expected of soldiers in the fighting force. They are expected to maintain all standards and training of anyone else who would enter into military service. Even though they are dentist, they are soldiers first.
A dentist has earned the Medal of Honor, the highest military accommodation that there is. This was given post humously for his valiant efforts while fighting in South-East Asia in 1944 during World War II. His name was Ben Salomon. A recount of his deeds can be found here on the Army medical department's website.
SERVICE IN THE AMERICAN MILITARY AS A DENTIST
I have enjoyed serving the United States as a soldier dentist. I can tell you from first hand experience that our men and women serving this nation are the best trained soldiers in the world. Their personal sacrifices and the sacrifices of their families are great.
If you are in need of anything don't hesitate to call. 702-798-7724
Your Dentist Your Friend,
Dr. David Ross